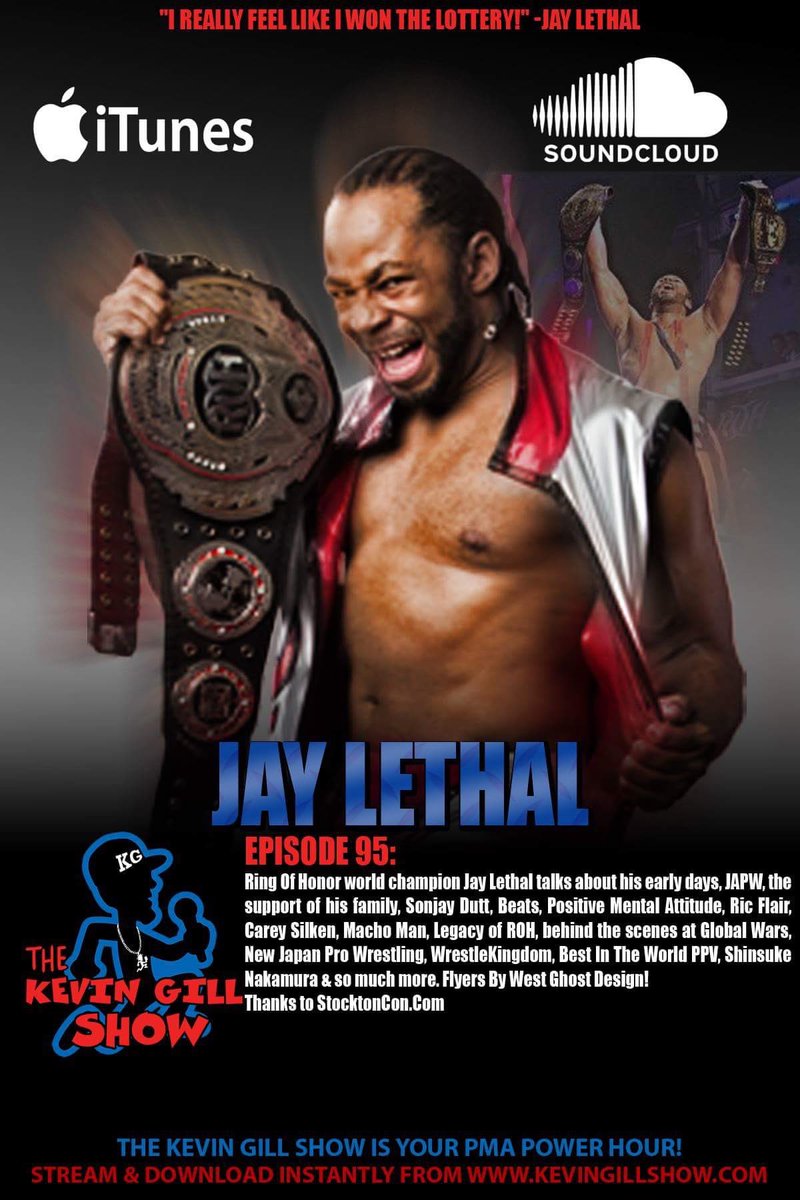 Kevin Gill Chopped It Up with Jay Lethal on Episode 95
The Kevin Gill Show episode 95 featured none other than Jay Lethal of Ring of Honor. They chop it up about wrestling with Jay Lethal sharing many great stories about his amazing life. He has very supportive parents, especially his dad, that gave him the PMA he needed to succeed. He discussed his career and how he came to be the Ring of Honor Champion. A big part of his success was his great impressions which started as just clowning around in the locker room. Then it evolved to Rick Fair hunting him down so he could do the impress of Rick for Rick's friends. He also talks about his stint with wrestling in Japan and now the greatness of Ring of Honor. Though the talk is all about wrestling and Jay's amazingly diverse career it is also a great motivation for using your mental attitude to succeed. Jay is full of positive mental attitude and a great addition to the long line of interviews on the PMA power hour series.
Check out episode 95 of the Kevin Gill Show on Itunes, Stitcher, Libsyn, KevinGillShow.com, or below. Make sure to listen to the WHOLE show as you will find out where you can catch your homie KG. You can support the show by purchasing dope merch at DignifiedBastard.com or a dope Kevin Gill Show shirt on ProWrestlingTees or donating to the show on Patreon.
Kevin Gill Show Featuring Jay Lethal
Subscribe to the True Juggalo Family newsletter for more freshness!
Comments
Comments