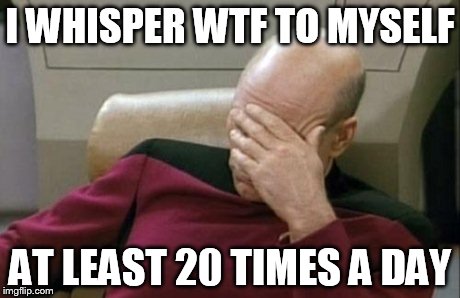 Twiztid Tuesday Morning Freshness
It's Twiztid Tuesday, Motherfackles!! Today's Morning Freshness presents some old skool Twiztid flava from Mostasteless. Then we are going to mix it with the WTF attitude. The meme above is like a normal work day for my ass. You see I work with the public and they aren't the brightest bunch. At any rate, let's join Twiztid in saying "WhatTheFuck" today. You were probably going to say it at least once today anyway. This world is just full of WTF's! So, despite the fuckery of the world have a wonderfully Twiztid Tuesday, Fam.
WhatTheFuck ~ Twiztid
Subscribe to the True Juggalo Family newsletter for more freshness!
Comments
Comments