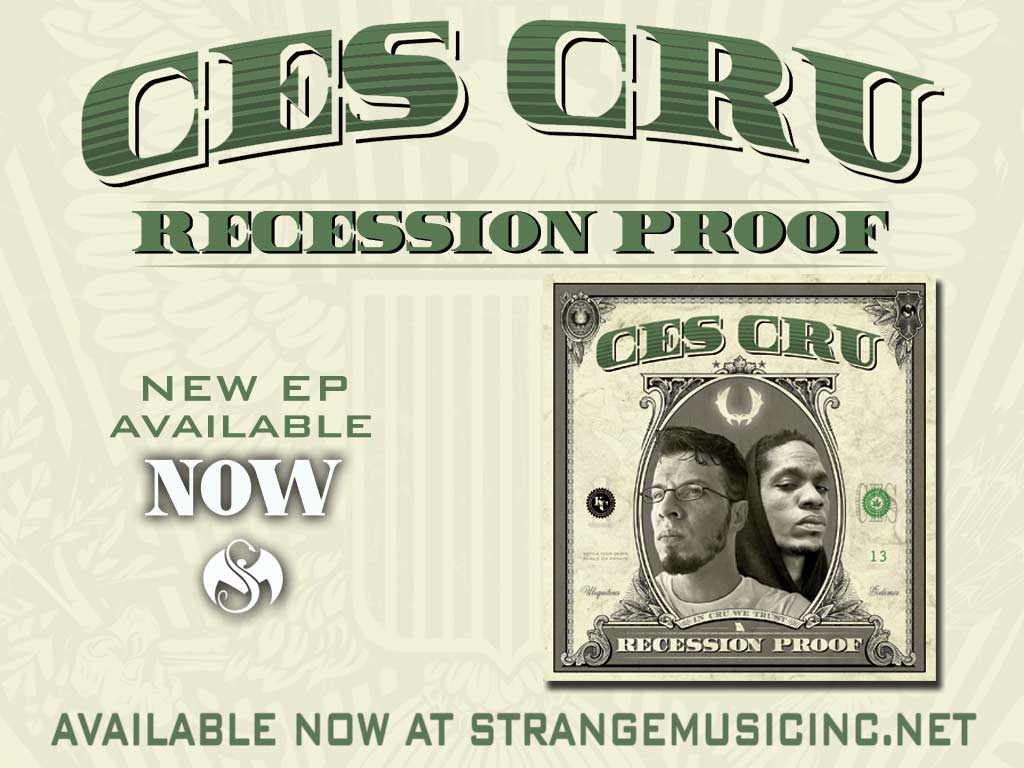 That's right! Strange Music just released some brand spanking new CES Cru freshness for your eyes and earholes today on their Youtube channel. CES Cru is feeding all of us hungry for a dope jam. As the name suggests, this video is all about food and feeding the hungry. The duo pour out food inspired lyrics from their mouths like honey and delight our view with them serving greasy chow out a classic food truck driving the point home that they are here to feed us their unique style of rap. Just take a moment from scratching your balls and check out Famished, the newest single from their EP, Recession Proof.
"Famished" CES Cru
You can purchase Recession Proof at Strangemusicinc.net or on iTunes.
Additional Freshness! In Case You Missed It
Strange Music also released an Official Music Video for CES Cru's Letterman off the same EP. Check it out if you missed it when they dropped it last Friday. In fact, Strange Music was some busy motherfookers last Friday. They started the Strangegiving Sale and dropped Tech N9ne Collobs: Strangeulation Vol. II. It seems Strange Music has really been hustling hard lately.
Subscribe to the TJF newsletter to get more news like this delievered straight to your inbox
[newsletter]
Comments
Comments