Tech N9ne Made A Surprise Appearance at Sold Out G-Easy Concert
It's not the first time the king of Kansas City dropped in on a KC concert but it was a great surprise for fans none the less. Tech N9ne made a surprise appearance at G-Easy's When It's Dark Out Tour stop in KC to give him props. It is his neck of the wood after all. This little appearance became an impromptu performance of "Hood Go Crazy" when G-Easy's DJ started playing the song while Tech was on stage. Being the the master performer he is, he couldn't resist a chance to preform for fans.
G-Easy was, of course, honored by the appearance and praises given. Who wouldn't want Tech coming to their show telling them how great they are doing?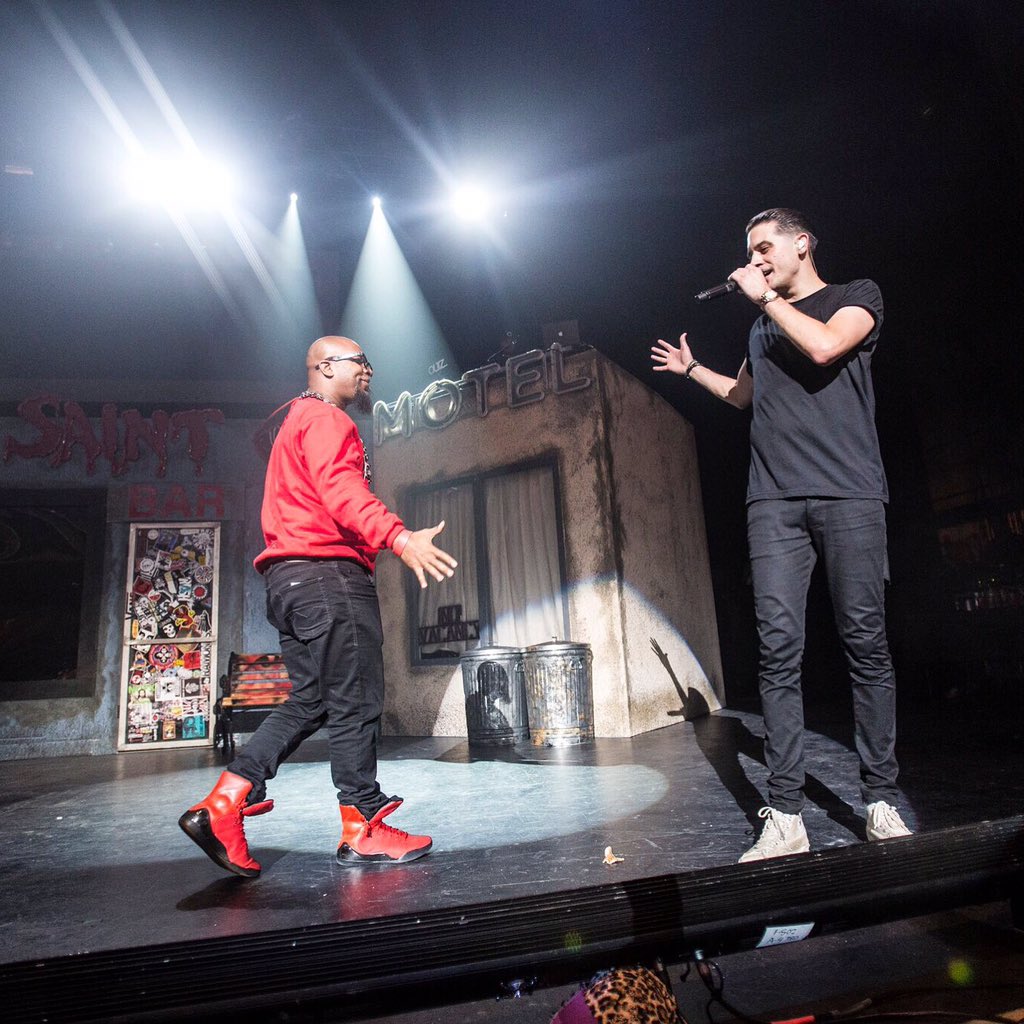 Sony Music College Marketing uploaded a video filmed from the back of the crowd of this surprise treat.
Subscribe to the TJF Newsletter
[newsletter]
Comments
Comments