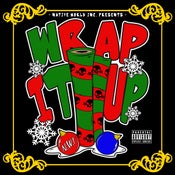 "Wrap it Up" Now Available
Native World Inc. has now released their mini movie "Wrap It Up" and has a trailer just for the occasion. This is only the first in what is to be a series of mini movies by the Native World Crew, including ABK, Kegan Ault and many others. You can purchase the DVD and Soundtrack from The Warrior Spot.
The promo reminds me of Trailer Park Boys. The production quality is about the same and has the same feel to it but with different humor and totally different characters. One of the most unique characters being a crip Santa in this holiday mini movie. The promo is a short video under a minute long. Though we see ABK in this one unlike the first promo. It seems almost like a series of funny home videos some ninja took at this ghetto ass mall. You'll have to watch the movie to see what it's really about though.
Wrap It Up Promo
Subscribe to the TJF Newsletter
[Newsletter]
Comments
Comments